Rise of The Midlands – Raised by Wolves returns!
by
sophievllewellyn
Imagine a lower class mother of 6 children, unplugging the £29.99 a month internet followed by 3…2…1 a haul of teenagers in horror to which she replies "Are you questioning my austerity policies?" "Are you Corbyning me?".
For those who are already fans of the show, you should know exactly what I'm talking about. Yes, Wednesday night we saw the return of Raised by Wolves, the hit comedy penned by sisters Caitlin and Caz Moran. For those who haven't seen the show, Raised by Wolves is a loose account of the Moran sisters youth in Wolverhampton transcended into modern day. The show focuses on sisters (based on the Moran sisters), Germaine and Aretha Garry with their younger siblings led by unconventional "matriarch" mother 'Della'.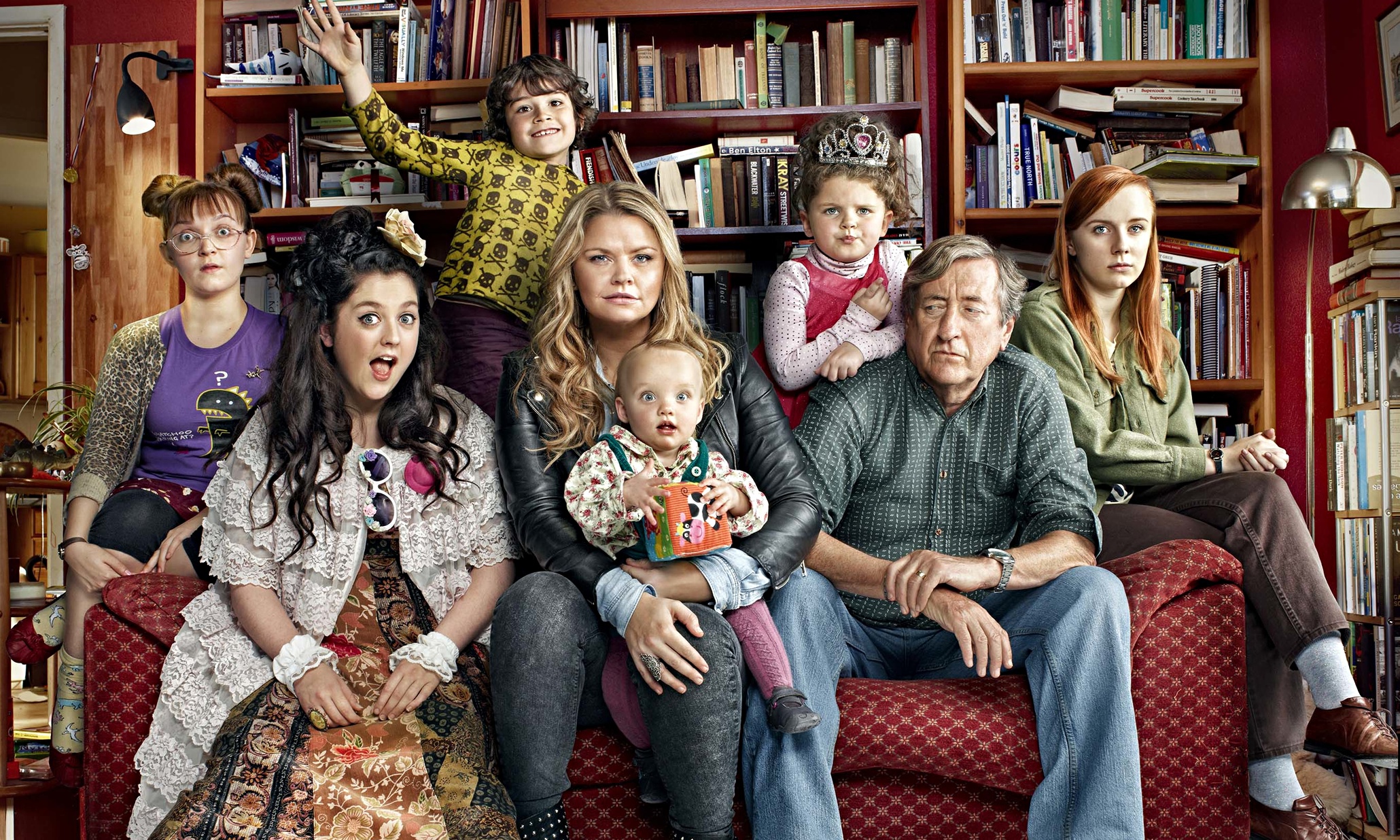 So with the internet unplugged, Della's children are decamped to the local library to use the communal computers manned by a sleeping OAP security guard what followed, left me in fits of laughter. Germaine dancing and sexually teasing a young school boy with a book about chlamydia in her hand, who then subsequently asks her out on a date (they stand at a bus stop where Germaine rubs his nipples and ferociously kisses him).
This is why I love Raised by Wolves, there aren't many sit-coms that approach poverty so matter-of-factly (it's no Shameles), i.e. Della going to the "poor woman's Ikea" (which is a rich woman's skip). Credit to the Moran sisters, the dialogue is so fantastically written, sounding true to life, it really feels like this was important to them when writing the show.
Della is the winner for me in the episode (and properly for the entire of the first series), she is so subtly funny with her one liners; "I'm incredibly even tempered, am I not?" she says so deadpan to 'Grampy' when he questions her anger outbursts. Big appreciation for her character. (NOTE: The Moran sisters said she is a combination of Linda Hamilton and Clint Eastwood)
Series 1 was very funny, unusual and absorbing. It was something that as an audience we hadn't seen, well, since Shameless. However, this episode the characters feel more human and better formed. It was an excellent introduction to the series, which I cannot wait for. It's great to have the well-scripted, hilarious, true to life series back.
This has strengthened my love for my favourite funny lady; Caitlin Moran.